Fast, intuitive and reliable
GPS tracking software
1000s of fleet owners use Proery GPS tracking software to manage their vehicles and drivers.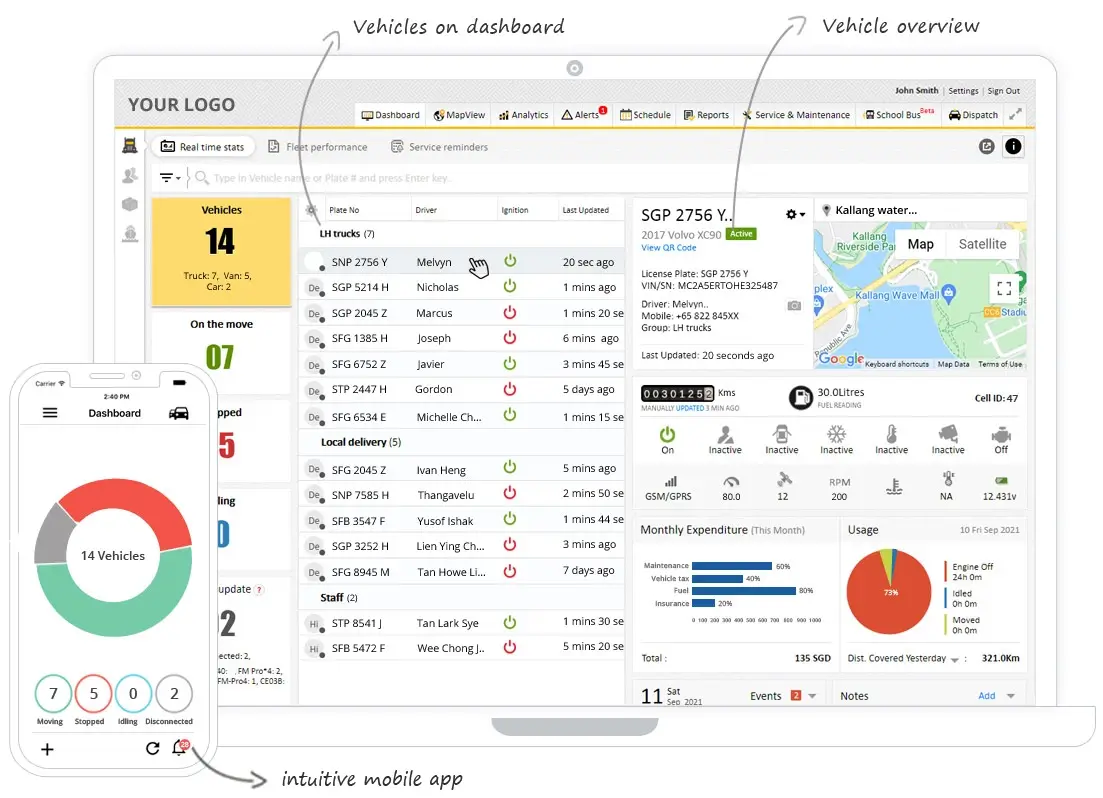 ---
GPS tracking, telematics and fleet management into one unified platform
With automatic vehicle location integration, you can improve safety, significantly reduce outage response times and more effectively manage crews. The Proery AVL integration module enables you to monitor and track crews, providing vehicle location, speed and direction. Our solution also compiles historical reports.
Additionally, the system also tracks truck maintenance schedules and integrates with third-party AVL solutions and mobile units used in service vehicles, including those that fuel tracking, rely on cell, radio and satellite service.
The Proery AVL solution provides a variety of vehicle readings, including:
Speeding vehicles: The system lists trucks that exceed preconfigured speeds.
Excess idle time: It compiles vehicles that see excessive idle time.
Off-shift and out-of-area use: Our AVL solution tells office personnel if vehicles are used outside of assigned areas.
Distance traveled: The system compiles vehicle milage.
Breadcrumb trail: With the Proery AVL solution, users can trace past vehicle routes.
Show near point: It enables staff to find vehicles based on their vicinity to points of interest.
All in One, Fleet Automation tool
It is an all-in-one Fleet Automation System; built to cut fleet operational costs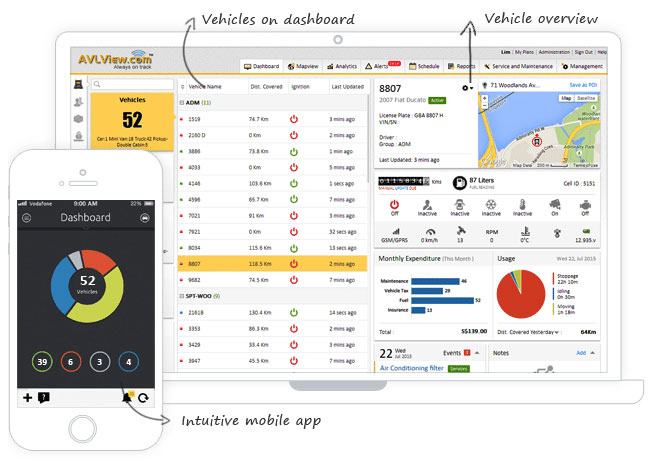 Fleet overview at a glance
Operations and services dashboard
The one-view dashboard keeps you up-to-date on operational metrics such as real-time status, fleet performance, and services maintenance, letting you make proactive decisions.
Vehicle movement on the map
View Live Vehicle Movement or Replay
Vehicle movements are plotted on the map with the help of real-time data streams. New location data is processed every few seconds for the most accurate movement on the map.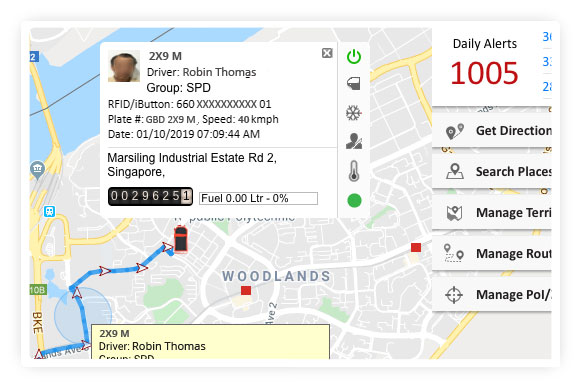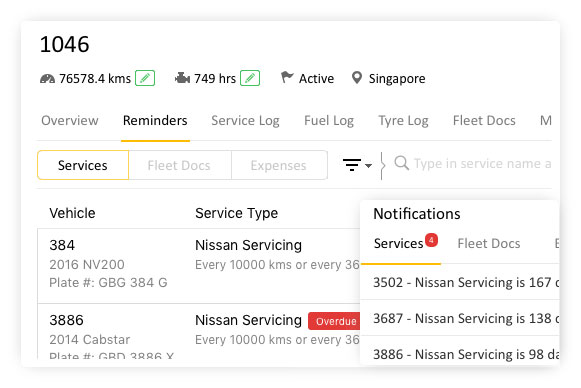 Vehicle maintenance overview
Benefits of fleet maintenance
Proery fleet maintenance program focuses on preventive maintenance and serves to lower the cost of repair. Just like you shouldn't neglect to change your car's engine oil, you shouldn't neglect your fleet either.
Get notified on the go
Configure custom alerts or notifications
Whether it's a scheduling failure, theft attempt, deviation from the route, or speeding, you can rest easy and focus on your business, safe with the knowledge that when something goes wrong, you are notified.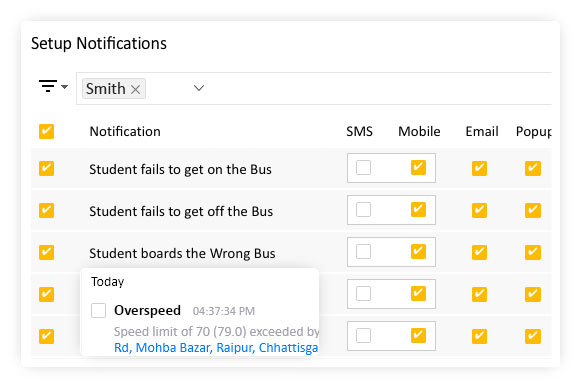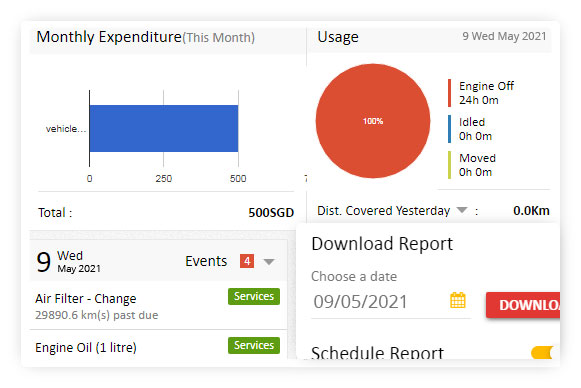 Have it all e-logged
Understand the flaws & loopholes
Decision making has never been so easy! No more sifting through statistics-dense documents because now Proery's easy-to-make GPS tracking reports and charts do the sorting for you.
Set up or configuration choices
Tweak settings the way you want
Although the platform works well for you right away, it has some convenient ways to adjust the experience. The platform is developed to function the way most people expect.